Vodafone Spain to charge for more call centre services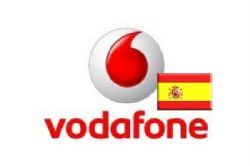 Vodafone Spain is to expand the list of services for which it charges EUR 2.50 if customers wish to speak by to a call centre agent by phone, reports website Xataka Movil.
The operator first introduced the charge for certain basic services such as PIN and PUK consultation back in February, but starting 21 June customers calling the number 22123 will be charged for voice and data consumption information, call barring requests, SMS Premium restrictions and voice mail management.
The aim is to relieve the pressure on call centres and encourage customers to use the Mi Vodafone app – available in desktop, Android and iOS versions ~ where the same services can be requested for free.
The call centre agents are obliged to inform customers of the applicable cost before they provide the information and let them know that the same service can be received free of charge via the app.
Recommended Reading :
* Price hikes expected after EU roaming charges scrapped
* Vodafone Spain service revenues up for 1st time since 2008