Spain trade deficit rises 50.5 pct to April y/y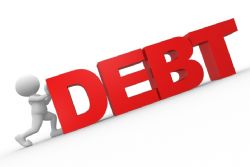 Spain's trade deficit rose 50.5% in the first four months of the year from the same period a year earlier as rising oil prices pushed up the cost of imports in the country which relies heavily on external energy supplies.
Imports rose 12.4%, outpacing exports up 9.8% from a year earlier, mostly due to rising energy costs, the economy ministry said on Tuesday.
Imports were worth 99.9 billion euros while exports were worth 91.5 billion euros - a new record for that period - in the months January to April, the ministry said.
Oil prices have risen almost 20.0% from the end of April in 2016 to the end of April this year, weighing on the Spanish trade deficit as the country imports nearly all its energy needs.
In April, the deficit was up 88.1% from a year earlier as imports rose 0.5% to 23 billion euros and exports fell 2.0% to 21.8 billion euros, the ministry said.
Recommended Reading :
* Brussels warns Spain it will keep a close eye on its' high debt levels
* Spain trade deficit rises 45.6% to March y/y