Rents continue to rise in Spain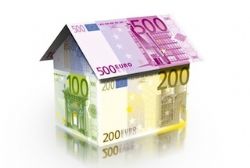 Rental asking prices are increasing fast across many parts of Spain, particularly in hot markets like Barcelona and the Balearics; an attractive proposition for property investors.
Rental asking prices in Spain increased 8.8% on average over three months to the end of March, according to the latest figures from Idealista.com.
The Spanish property portal found that the average rental asking price was almost €9sqm (£7.90) per month at the end of March, based on more than 56,000 rental listings in the portal's database.
Rents are highest in Barcelona, where landlords ask €18sqm (£15.90) a month, followed by Madrid €15sqm (£13.20) per month.
And according to another big portal, Fotocasa.es, rents rose 1.3% between April and May to €8sqm (£7.05), an annualised increase of 10.5% compared to May last year.
"So the rental asking price figures coming from the biggest portals appear to tell the same story – that rents are rising fast in Spain after almost a decade in the doldrums, with rising demand and limited supply feeding price pressures," said Spanish property expert Mark Stucklin.
The founder and editor of Spanish Property Insight continued: "Spain still has some of the highest owner-occupier rates in Europe, partly because Spaniards have tended to see paying rent as throwing away money.
"But the property crash, and credit crunch that came with it, compounded by high and regressive transaction costs, have forced more Spaniards than ever into the rental market, especially the young."
Stucklin believes that fast rising rents will attract the attention of local and international property investors.
He added: "Though Spanish rental yields are not dazzling at around 3% to 4% gross in a city like Barcelona, they are significantly better than alternatives like government bonds, and look less risky.
"I expect small investors to continue opting for Spanish property for the foreseeable future."
Recommended Reading :
* Significant increase in demand for property in Spain
* Britons buy fewer houses in Spain after Brexit vote