Spain sees 28 mln foreign tourists until May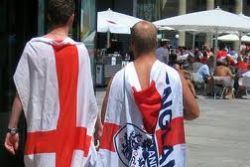 The number of foreign tourists visiting Spain up until the end of May approached the 28-million mark, an increase of 11.6% on the same period last year, it was announced on Friday.
According to the report from the National Statistics Institute (INE), Spain received 7.9 million international visitors in May alone, an increase of 11.7% year-on-year, according to Efe news.
Most tourists came from the UK (6.4 million) and Germany (over 4 million).
Recommended Reading :
* Spanish Economy reliant on tourism boom
* Spain's tourism sector 2017 : More visitors, higher prices & better hotels