Spain raises growth forecast for 2017, 2018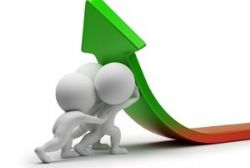 Spain raised its official growth forecast for this year and next on Monday, though Economy Minister Luis de Guindos noted that the new target is still a very conservative figure and that he believed Spain would grow more.
"I'm convinced that we will be able to beat these figures and will upwardly revise our forecasts," de Guindos said.
The government sees Spain growing 3.0% year on year in 2017, up from a previous forecast of 2.7%, and by 2.6%next year, up from 2.5% previously.
Spain's unemployment rate, currently the 2nd highest in the EU after Greece, should end 2020 at 11.1%. That compared to 18.6% at the end of 2016 and a forecast for 16.5% this year.
On the 2018 budget, the government planned to raise the spending cap by 1.3% compared to 2017, the Budget Minister Cristobal Montoro said.
Recommended Reading :
* Spain to raise 2017 economic growth forecast to 3.0%
* Brussels boosts Spain's growth forecast for 2017 to 2.8%