Spain approves new digital copy tax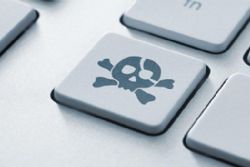 The Spanish government has approved a new decree allowing it to tax any digital reproduction device that replaces the previous private copying levy declared illegal by the Court of Justice of the European Union (ECJ).
Under the terms of the new proposal the government can charge a levy of EUR 0.21 for blank DVDs, EUR 1.10 for smartphones, EUR 3.15 for tablets and EUR 12 for hard drives and SSD units.
Spanish intellectual property rights association ADEPI welcomed the measure, saying the taxes levied were still "significantly lower" than those applied in other European countries such as France, where consumers pay an average EUR 8 tax on tablets and smartphones.
The previous 'digital canon' was deemed illegal by the ECJ on the grounds that copyright holders received "fair compensation" direct from public budgets rather than from taxes collected. Spain's Supreme Court had asked the ECJ for its opinion after intellectual property rights collecting societies asked for the Spanish system to be abolished.
Recommended Reading :
* How millions of Spanish fans are watching pirated soccer on Facebook Live
* 88% of all downloads in Spain illegal