EU court rules path to taxation of Catholic schools in Spain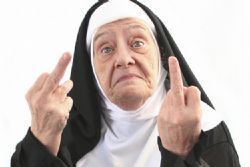 The Court of Justice of the EU has issued a decision that may pave the way for the levying of property taxes on Catholic schools in Spain.
A 1979 treaty between the Holy See and Spain granted a property tax exemption to religious congregations, but the treaty also stated that "this exemption shall not apply to income arising from economic activities." In 2001, the Spanish government decided that a new construction tax fell within the provisions of the treaty.
In 2009, however, the government limited the exemption to "buildings used for exclusively religious purposes"—a limit that was invalidated by a 2014 Spanish Supreme Court decision.
In 2011, the Piarist congregation, which operates schools, renovated the school hall at the Colegio La Inmaculada in Getafe to provide seating for 450 people for meetings, conferences, and courses. Getafe levied a €23,730 municipal construction tax, which the Piarists paid.
The congregation applied for a tax refund, citing the 1979 treaty. In 2013, the Getafe municipal tax office refused, stating that the hall was used for an educational rather than an exclusively religious purpose. The Piarists appealed the decision.
In the meantime, the 2007 Treaty on the Functioning of the European Union, one of the primary treaties of EU member states, banned national economic subsidies. The municipality of Getafe contended that a property tax exemption for Catholic schools and hospitals was tantamount to an economic subsidy. A Spanish court referred the question to the Court of Justice of the EU.
The Court ruled that "a tax exemption such as that at issue in the main proceedings, to which a congregation belonging to the Catholic Church is entitled in respect of works on a building intended to be used for activities that do not have a strictly religious purpose, may fall under the prohibition" of the 2007 treaty.
The EU Court also ruled that it was up to the Spanish court system to determine the extent to which Catholic educational activities are "economic," rather than religious, and thus subject to property taxation.
Recommended Reading :
* Spanish City seeks ways to Tax church activities
* Sagrada Familia to be completed by 2026