Shining a Light on the Brexit Expat Offer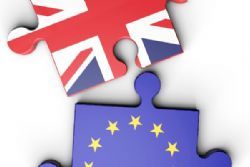 In late June, British PM Theresa May put forward her post-Brexit offer for EU citizens living in the UK. May announced that she wanted to put people's anxieties to rest by announcing her plans and discussing what the government would like for British expats currently residing in EU countries.
The details of the offer laid out to EU citizens was published in a 15-page document as May brief MPs on the outcome of the EU summit which took place on 23rd June, which was when the PM originally voiced her plans.
However, the offer has come under scrutiny, with the EU's chief negotiator stating that the proposal did not go far enough. Labour leader Jeremy Corbyn agreed, stating the offer was "not generous" and "too little, too late".
May's Proposal for EU Citizens :
The crux of the proposal was that all legal EU nationals who have been living in the UK for a minimum of five years will be able to apply for 'settled' status. They will be able to bring their spouse and children to the UK once this has been granted. The key points of the UK's proposal are :
* EU nationals with 'settled status' will be able to live, work, study and claim benefits (just like expats can now)
* The cut-off date for applications is currently not concrete but is expected to be between 29th March 2017 and 29th March 2019
* Family members who come to the UK will be able to apply for 'settled status'
* EU nationals living in the UK for under 5 years by the eligibility date will be allowed to live and work in the UK – they can apply for 'settled status' at the five-year mark
* New arrivals to the UK after the cut-off point will be allowed to stay temporarily as a minimum, nobody should expect permanent residency
* To allow time for application processing, a period of 'blanket residence permission' may be granted
* The Home Office will no longer require evidence that EU citizens who weren't working have 'comprehensive sickness insurance'
What About UK Expats in EU Countries ?
May told MPs that expats who receive 'settled status' will have indefinite leave to remain. Everyone will be treated as if they have been a UK citizen their whole lives and will be able to receive benefits, free healthcare and pensions.
However, what is to become of the 1.2 million British expats living on the continent? May has stated that any deal struck regarding EU citizens in the UK must be the same for British expats. It seems the British Prime Minister wants a reciprocal deal so that neither EU or British nationals feel uneasy about their futures. She stated, ""Under these plans, no EU citizen currently in the UK lawfully will be asked to leave at the point the UK leaves the EU".
Recommended Reading :
* Twice as many Brits in Spain than Spaniards in UK
* * Returning Expats could cost NHS 1 Billion post-Brexit