Spain launches 5 bln euro public-private road investment scheme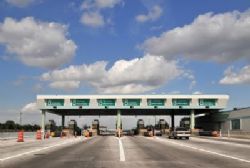 Spain is set to launch a EU5-billion public-private investment programme for highways, PM Mariano Rajoy said on Friday, in the country's biggest roads spending plan since the end of an economic slump four years ago.
Spain slashed spending on infrastructure over the course of a double-dip recession triggered by a property and construction crash in 2008.
Toll roads built during a construction boom in the early 2000s were also hit by the crisis and often had to compete for traffic with nearby toll-free highways. Several concessions were bankrupted, and the state is still trying to strike a deal with creditors on those roads to reduce the cost of bailing them out.
Investment in infrastructure remains restricted as Spain attempts to reduce its public deficit and bring it in line with targets imposed by Brussels, but Rajoy said Spain had sufficiently recovered from the downturn to restart projects.
"We're in a position to boost our infrastructure," Rajoy told a news conference.
The programme will involve investment on 2,000 kilometres (1,243 miles) of roads around Spain over the next three years - including to complete unfinished highways - and the tenders will be put out with 30-year maintenance contracts.
The plan will create around 190,000 jobs overall, Rajoy said.
Government spending on infrastructure as a percentage of economic output is at record low levels, says construction lobby group Seopan. The value of government-awarded infrastructure concessions last year was just 2 percent of their value in 2007, just before the country entered recession.
Recommended Reading :
* Spanish Taxpayer to foot EU5 Bln bill for failed privately run toll roads
* Spain considers forcing trucks onto toll roads