Apple pay expands further into Spain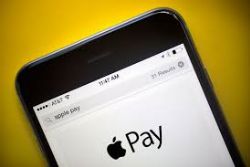 Apple Pay continues its global expansion today with several new participating banks across Europe.
As far as Spain is concerned, Apple says Apple Pay will be available later this year at CaixaBank and mobile-only banking app imaginBank.
Visa in general will also begin supporting Apple Pay in Spain by the end of the year.
Earlier this month, Apple announced several other new and forthcoming banks with Apple Pay support in Spain.
Spanish Banks supporting Apple pay are currently : American Express; Banco Santander (Mastercard cards); Boon (by Wirecard): Edenred (Ticket Restaurant cards) and Servicios Financieros Carrefour.
Recommended Reading :
* Spain's CaixaBank launches Samsung Pay