UN stonewalls attempt to give Catalan referendum global legitimacy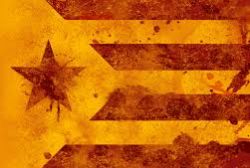 Faced with the difficulty of finding international organizations willing to back its independence referendum due for October 1, the Catalan government has tried to attain global recognition in a new, unprecedented way: by registering a regional agency called Diplocat as an international election observer.
The request to register Diplocat – a consortium created to promote Catalan sovereignty abroad – was filed with the United Nations Electoral Assistance Division (UNEAD). But the Spanish Foreign Ministry said that the UN "has not even confirmed receipt of the request, to avoid any attempts at manipulation."
Officials at UNEAD told the Spanish embassy in the UN that its criteria has always been "to reject petitions by Diplocat and other similar organizations, as it is our understanding that their real goal is quite different from election monitoring, and that, furthermore, it affects the interests and sovereignty of a member state."
Diplocat's request was filed through the Carter Center, a US foundation.
One of the Catalan government's top priorities in recent months has been to give its secessionist drive a veneer of international respectability. While the referendum scheduled for October 1 is considered illegal under Spanish legislation, a display of global sympathy would enable organizers to talk about their respect for democratic principles. The poll would be technically illegal, but still respectable.
Only international organizations specializing in monitoring elections can award such legitimacy. And so far, according to diplomatic sources, none of the most respected groups has committed to any involvement with the Catalan referendum.
Faced with this hurdle, the administration of regional premier Carles Puigdemont is now attempting to turn the tables by making its Diplocat agency an international observer in its own right. This would make the Catalan government simultaneously an observer and the observed party in a partisan consultation that it is organizing and overseeing, and where it defends a specific outcome.
Diplocat's request was filed through the Carter Center, with which the Catalan government has had an intense relationship in recent years. But in April of this year the US non-profit group issued a release insisting that a meeting between Jimmy Carter and Carles Puigdemont was nothing more than a courtesy call, and that neither the former US president nor its foundation could "get involved" with the Catalan secession referendum.
The Spanish central government is fiercely opposed to a unilateral referendum on the independence issue in Catalonia, arguing Spanish sovereignty resides with all Spaniards and all Spaniards would be entitled to vote in the event of any such ballot. Madrid has attempted to block the October poll in the Constitutional Court, insisting it will not go ahead.
The Catalan regional government – known as the Generalitat – held an informal referendum on November 9, 2014 which was ruled illegal by Spain's Constitutional Court.
Recommended Reading :
* Why is Catalonia the Spanish Region pressing hardest for independence ?
* Support for an Independent Catalonia declining