Spanish consumer group sues EU body over Banco Popular rescue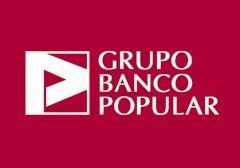 A Spanish consumer group representing some of the small shareholders in failed Banco Popular said on Monday it had filed a lawsuit against the EU body which orchestrated the lender's sale and rescue, demanding the operation be annulled.
European authorities stepped in to arrange a swift rescue of Spain's Banco Popular in early June, saying it was on the verge of collapse after a bank run.
Popular was sold overnight to larger rival Santander (SAN.MC) for a nominal one euro, in a deal that caused losses for shareholders and was the first test of a new, tougher European Union regime to deal with troubled banks.
Consumer group Adicae, which has led several legal battles in Spain against practices in the banking sector, said it had lodged a claim with the European Court of Justice against the EU's Single Resolution Board (SRB) for triggering the rescue.
Adicae said it considered the operation to be untransparent and arbitrary and added there was no clear public evidence that Popular was no longer viable.
The SRB was not immediately available to comment. Santander declined to comment.
Various investor groups have been trying to pursue former members of the bank's management through the courts over Popular's demise, though it is not yet clear how many lawsuits will prosper and what financial damages might be involved.
Bondholders also suffered losses through the deal.
The rescue was technically carried out in Spain by the country's bailout fund, known as FROB, at the behest of the EU.
Adicae - which says it is working with several thousand consumers affected by Popular's rescue, including clients who owned some of the shares that were wiped out - said on Saturday that Spain's High Court had accepted its claim against the FROB.
Recommended Reading :
* Spain Banks borrow 172.9 Bln Euros from ECB in June
* Bank of Spain sees price rises easing through 2017