Spainís July jobless falls by 0.8 pct m/m to 3.3 mln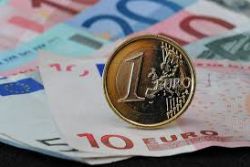 The number of people in Spain registering as jobless fell by 0.8 percent in July from a month earlier, or by 26,887 people, leaving 3.3 million people out of work, data from the Labour Ministry showed on Wednesday.
That was the lowest total number of registered unemployed recorded in eight years, the ministry said.
The number of people paying in to the social security system as workers rose 0.31 percent, or 56,222 people, to 18.5 million people, the highest recorded since December 2008, the ministry said.
In seasonally adjusted terms, registered unemployed rose by 11,771 people in July from a month earlier.
In a sector breakdown, services saw a drop in registered jobless by 17,656 people, or 0.78 percent, while unemployment also fell in construction (by 4,143 people or 1.3 percent) and industry, (by 5,257 or 1.72 percent). Joblessness rose in agriculture by 708 people, or 0.42 percent.
Recommended Reading :
* Spain's Economy close to recovering pre-crisis levels
* Unemployment in Spain falls below 4Mln for first time since 2009