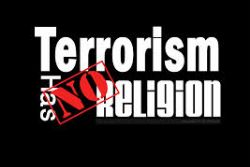 With more than 600,000 migrants from North Africa and the Middle East having entered Spain since 2013, Israeli political analyst Avigdor Eskin believes that Thursday's terrorist attacks were the work of a jihadist organization, not some demented loners hell-bent on getting a shortcut to paradise by killing innocent people.
In an article for RIA Novosti, Eskin blamed the attacks on the Spanish intelligence agencies' failure to crack the terrorists' organizational structure and lay bare the contacts they apparently have with their terrorist brethren outside the country.
Injured people are treated in Barcelona, Spain, Thursday, Aug. 17, 2017 after a white van jumped the sidewalk in the historic Las Ramblas district, crashing into a summer crowd of residents and tourists and injuring several people, police said.
Barcelona Terror Attack: 'West Still Can't Define Who's the Enemy: Daesh or Assad'
"There must be some "spiritual leader" behind all this who apparently authorized, either directly or indirectly, Thursday's carnage. Even though terrorist attacks like these do not cost much to organize, there must have been some coordination and ideological preparatory work done," Avigdor Eskin wrote.
"It looks like the fact that all the attackers are Islamist migrants and that Daesh immediately claimed responsibility for the attacks surprised no one. It does not matter if some of them were born in Spain. What matters is that all of them belong to one and the same ideological, religious and ethnic group and that both attacks were part of a single plan," he continued.
He also mentioned the 264 mosques now functioning in Barcelona alone, most of them sponsored by Saudi Arabia and Qatar.
"We know that Driss Oukabir, a Moroccan-born Islamist who is being questioned by police, used to post extremist, neo-Nazi and anti-Israeli materials on his Facebook. We also know that Haq al-Awda NGO, which campaigns for Muslims' right to return to the lands they once ruled, is very active in Spain," Avigdor Eskin continued.
With almost five percent of all those living in Spain being Muslims, millions more are ready to flow in "to restore historical justice."
"In an open letter to Spain's King Felipe VI, a Jamal as-Ahmar University professor in Algeria asked him to restore what he called 'historical justice.' A millions-strong army of North Africans is all set to land in Spain and simply take it back. This is their idea of the past and present. These people believe that Spain must belong to them. They recalled the Muslims who were banished from Spain after the fall of the Caliphate and those who stayed on to become Christians only to be eventually kicked out nonetheless. Millions of their descendants now want their revenge," Avigdor Eskin noted.
"Daesh is foursquare behind this. These people see the conquest of Spain as their natural first step. Meanwhile, no one in Europe is listening," he warned.
On Thursday, a van plowed into a crowd of pedestrians on Las Ramblas street in Barcelona, killing 13 people and injuring more than 100 others, in what police said was an act of terrorism.
Hours after the incident, another vehicle attack took place in the coastal town of Cambrils, south of Barcelona, killing one and injuring five civilians as well as a police officer. Daesh has claimed responsibility for the attacks.
Recommended Reading :
* Spain at forefront of EU Jihadist counter-terrorism
* Spain suffers from terrorism with highest number of victims : report