Spain's home mortgages rise by 32.9 pct in July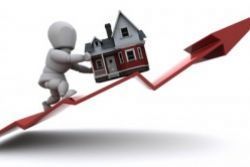 The number of home mortgages granted to prospective buyers in Spain rose by 32.9% in July when compared with the same month of a year earlier according to data published on Wednesday by Spain's Statistical Office (INE).
A total of 24,863 home mortgages were granted to prospective buyers in the seventh month of the year, the INE said, reporting that the average value per mortgage rose by 3.8% year-on-year to 119,613 euros, while the amount of capital loaned increased by 38 percent to 2.97 billion euros.
The INE also reported that on a month-to-month basis home mortgages dropped by 15.8%, while the amount of capital loaned fell by 13.6%.
Spain's southern region of Andalusia registered the highest number of home mortgages with 4,577, followed by Madrid and northeastern region of Catalonia with 4,379 and 4,348 respectively.
Recommended Reading :
* If you're not a resident in Spain what are your mortgage options ?
* Britons buy fewer houses in Spain after Brexit