Spainís CaixaBank to move from Catalonia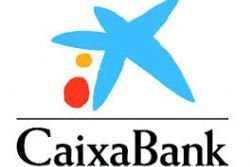 Spain's 3rd largest bank CaixaBank have announced their intention to move its registered domicile out of Catalonia after separatist leaders threatened to declare the region independent.
CaixaBank, the biggest lender in the northeastern region, said in a statement it was moving its legal domicile to Valencia due to "the current political and social situation in Catalonia."
Final results in last weekend's banned Catalan referendum on independence from Spain showed "yes" votes winning 90.18% of votes cast against 7.83% of "no" votes, the Catalan regional government said.
The Catalan government put voter turnout at nearly 2.3 million people, or around 43% of registered voters.
The referendum was declared illegal by the Spanish government and courts. Catalans who favor remaining part of Spain mainly boycotted the ballot and many polling stations were closed.
Recommended Reading :
* Bank of Spain warns Catalan secession push could put growth forecasts at risk
* Spain should tackle pending Banking sector adjustments : IMF