Spanish police protest to demand equal pay with regional forces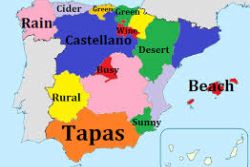 Thousands of Spanish National and Civil Guard police officers have protested in the capital, Madrid, calling for equal wages with regional police forces such as the Catalan and Basque officers.
The demonstrators marched outside Madrid's High Court and the headquarters of Spainís ruling People's Party on Friday, carrying Spanish flags and banners reading, "same job, same pay" and "low cost police."
The protesters said regional police forces such as the Catalan Mossos D'Esquadra or the Basque Ertzaintza earn 600-700 euros more per month. They said they deserve equal pay.
The protesting police officers also accused the government of having ignored their situation for many years.
Mossos D'Esquadra have recently been criticized over its crackdown on Catalan voters participating in an unauthorized independence referendum on October 1.
The vote turned ugly as Spanish riot police moved in on polling stations to stop people from casting their ballots. Security forces used batons and rubber bullets to disperse the crowds of voters.
More than 840 people were injured in the violent clashes between riot police and voters in one of Spainís worst crises in decades.
The Spanish police clampdown has also been met with international criticism. The United Nations called on Spanish authorities on October 2 to launch a complete and fair investigation into the violence.
Recommended Reading :
* Catalan Independence to be proclaimed on Monday
* 3 Scenarios for Spain-Catalonia stand off