Could Pensions Be Withheld from Expats in Light of Brexit ?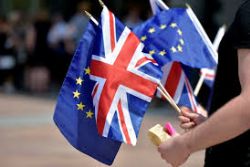 In late September, it was revealed that UK insurance and pension providers could be forced to suspend payments to customers living in EU countries after Brexit.
The issue lies with the insurers. If the UK decides to leave the single market in 2019, some firms will lose their automatic license to provide payouts to British expats residing in EU countries. Unless a solution is found, insurance companies will lose the right to offer cross-border insurance unless a solution is found beforehand.
The Association of British Insurers (ABI) predict that millions of insurance and pensions contracts belonging to overseas Brits could be affected. Huw Evans, ABI Director General, commented; "Without a resolution, insurers will face a choice between breaking their promise to customers or risk breaking the law. It must not come to this.
Who Will Be Affected ?
British retirees are most at risk from their private pension pay-outs being cut. However, if no post-Brexit deal is reached, people living in the UK who are receiving a pension from the EU could also be in danger.
Retired teacher Robert Turner, who lives in France stated; "There is so much uncertainty, some of my friends are convinced they are going to have to give up on their European retirement dream and are already making plans to return to the UK."
Is There a Solution ?
Nicky Morgan, Chair of the Treasury Select Committee, has written to the Chancellor of the Exchequer in a bid to discuss and cement a solution. She commented; "The possibility that UK providers may not be legally able to pay out pensions or insurance contracts to citizens in the EU – including UK expats – is a stark example of the consequences of a 'cliff edge' Brexit."
She continued, "Both the UK and the EU have a strong mutual interest in resolving this problem, in line with their shared objective of a smooth and orderly Brexit."
British expats can take some solace in the fact that hopes are high that a negotiation can be attained now that the issue is being actively discussed.
A UK pensions expert said; "Given the extent to which European regulation and legislation already sets the agenda for domestic UK regulation of financial services, it shouldn't be too challenging to reach an accommodation whereby business can continue as usual."
He continued, "Nevertheless, the ABI is right to highlight the risks of not making sure a solution is identified and implemented in a timely manner."
Recommended Reading :
* Brexit Catch-up : Negotiations so far
* Shining a light on the Brexit Expat offer