Spain to Exceed 80 Million Tourists in 2017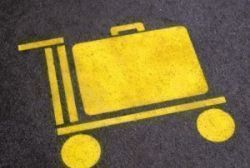 The number of foreign tourists who will visit Spain this year will exceed 80 million, its Ministry of Energy and Tourism forecasts.
According to the prediction, published in its quarterly tourist bulletin of 2017 would close - for the 3rd consecutive year - with a new record of foreign visitors and spending that will be above EU84 Bln.
For Q4 (October-December) of the current fiscal year, the arrival of international travelers is expected to increase by around seven percent and total associated spending will increase by 10%, predicted the source.
Spain received 57.3 million hikers in the first 8 months of 2017, up 9.9% compared to the same period last year, according to data released on September 29 by the National Statistics Institute.
In 2016, it broke its record of arrival of vacationers with 75.6 million international arrivals, 10.3% more than in 2015, when it received 68.1 million.
This Iberian nation is the 3rd world tourist destination behind France and the United States, an industry that contributes with more than 11% of its GDP.
Recommended Reading :
* How many more Tourists can Spain cope with ?
* New report on Spanish Tourism