Catalan independence bid unlikey to move Spain's credit rating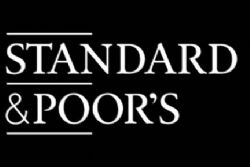 International credit ratings agency, Standard and Poor, today said how Spainís continued dispute with catalonia is unlikely to see credit ratings move unless tensions escalate further.
The agency says they expect tensions between Spainís central government and regional government of catalonia to persist and contribute to political uncertaintyě​, but that they do not believe catalan independence will occur; and instead believe that sovereign Catalonia would not be recognized by other national governments.
Standard and Poor's outlook of BBB+ rating on the kingdom of spain remains positive, reflecting expectations that the Spanish economyís fundamentals will continue to strengthen.
Recommended Reading :
* Spain's creditors size up cost of Catalan independence bid
* Independence in Catalonia : What now ?