IMF Predict fall in Spanish unemployment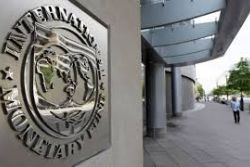 The International Monetary Fund (IMF) has reported how it expects Spain's unemployment to fall by then end of 2018.
Their latest figures, released earlier this week in Washington, show a revised fall in the number of people searching for long term employment in Spain.
The IMF now expects the rate to settle at 17.1%, instead of 17.7% at the end of the year, and by then end of 2018 it will fall further to 15.6%, a whole percentage lower than their spring forecast.
Recommended Reading :
* Spain's apology to Catalonia soothes financial market jitters
* IMF upgrades Spain growth forecast, warns of reform slowdown