Orange Spain to sell Google Pixel 2 XL smartphone exclusively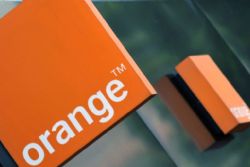 Orange Spain said it will be the exclusive Spanish network partner for the new Google Pixel 2 XL smartphone.
Pre-order for the new phone starts from 26 October via Google Store, with the device subsequently available for purchase across Orange Spainís shops, telesales and online.
Only the 64GB model will be available in either black or white at an unlocked price of EUR 959 or in combination with various plans. The phone is the first to feature Google Assistant and Augmented Reality (AR) stickers, as well as Google Lens.
Recommended Reading :
* EU roaming charges finally come to an end
* Price hikes expected after EU roaming charges scrapped