Spanish PM announces reduction of Catalan powers without dissolving parliament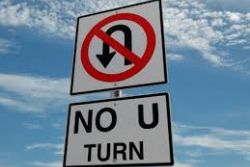 In a news conference following a two-hour Cabinet meeting on Saturday, Spanish Prime Minister Mariano Rajoy announced that Catalan premier Carles Puigdemont, his deputy and all the members of the Catalan government will be removed as part of emergency measures to restore the law in the breakaway region.
He also said that elections will be held in Catalonia as soon as possible within the next six months. "It is my wish to call elections as soon as normality is restored," said Rajoy.
Both these measures are a result of invoking Article 155 of the Spanish Constitution, an obscure provision allowing the central government to take direct control of a region's affairs if the latter is in breach of the law.
This is the first time since the Constitution was ratified in 1978 that such powers are invoked, and Rajoy said he had done everything possible to prevent this situation, but that he is now forced to act.
"There is no country in the world ready to allow this kind of situation within its borders," said Rajoy, in reply to a question about whether he fears a backlash of pro-independence sentiment when the measures are rolled out.
The measures will not be implemented yet, as they still require approval by the Spanish Senate next week, Rajoy said.
The measures were drafted with support from the Socialist Party and Ciudadanos, Rajoy added.
Recommended Reading :
* Spanish Constitutional Court website down after anonymous hack
* Spain rejects Catalan reply paving way for suspending self-rule