Maintenance Contract awared for Murcia's Corvera Airport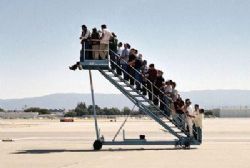 The Regional Government of Murcia has awarded a EU317,000 contract to cover Maintenance Services at Corvera Airport.
The award was announced last week through publication in the Official State Gazette (BOE), stating that the contract has been given to Emurtel.
Work on the construction of Corvera airport began in 2008 and were completed in early 2012.
However, since then no aircraft has taken off or landed, and no major Airline has expressed and interest to establish routes there.
Similarly, there has been no announced date for the closure of Murcia's operational San Javier Airport.
Recommended Reading :
* Murcia's Corvera Airport finally cleared for take off ?
* Region of Murcia gets heavy with AENA over Corvera Airport