Brexit may see EU miss out on UK's €37bn tourism contribution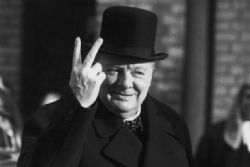 UK travellers are worth over €37bn (£33bn) to the EU27 economies, according to a new report, which warns that the economic value of UK travel to the EU must not be underestimated.
The Association of British Travel Agents (ABTA) has released the report today to highlight the significant value of UK outbound travel both to EU economies and the UK, as Brexit negotiations continue.
Providing an economic analysis of UK outbound travel in the EU, Abta found that the contributions to the GDP of EU countries attributable to UK travellers amounted to over €37bn, while outbound tourism from the UK sustains over 380,000 jobs across the EU, and supports a further 486,000 jobs indirectly through supply chains.
The areas which UK travellers spend the most in are sectors associated with travel and holidays, such as hotels, bars and restaurants, though they contribute to the whole travel sector supply chain.
The close links also reflected the importance of the EU market for UK travel. More than 53m trips were taken to EU countries last year for holidays, business trips or to visit friends and relatives, up 10% on 2015.
That accounts for around three-quarters of all trips taken abroad by UK residents.
On average, every £1m spent by UK travellers supports 62 jobs in the travel sector and wider economy in the EU27 member states.
ABTA also analysed the "national institution" that is the UK summer holiday, with millions of UK holidaymakers heading away each July and August. Seven of the most popular summer sun destinations are in the EU : Spain, France, Italy, Portugal, Greece, Cyprus and Malta.
Last year, more than 34m UK travellers visited these destinations, and for the top destination for UK travellers, Spain, 14.7m visits were made last year, contributing €13bn.
Mark Tanzer, Abta's chief executive, said :
"As Brexit negotiations continue, our message to policymakers at home and abroad is clear: the true economic value of UK outbound travel to both the EU and the UK must not be underestimated and it is vital that we are able to continue travelling confidently post-Brexit.
ABTA is urging both sides of the negotiations to reach a solution that secures these crucial rights, as quickly as possible.
The EU is the UK's largest travel destination, and UK outbound travel supports a huge number of jobs and small businesses across both the UK and EU. It is in the interests of all our citizens to find a long-term solution that works for everyone and enables us all to continue to travel with confidence."
Recommended Reading :
* Brexit catch up : Negotiations so far
* Spain to exceed 80Mln Tourists in 2017