Spain's economic predictions revised down due to Catalan crisis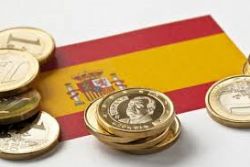 Spain's Chamber of Commerce has revised down its economic predictions for this year and next due to the Catalan crisis, according to the chamber's November forecasts published on Tuesday.
It said Spain would grow by 3.0% this year, 0.1% less than its previous forecast, and would grow by 2.4% in 2018, 0.4% less than it had previously predicted in June.
The chamber pointed out that the political crisis in Spain's northeastern region of Catalonia was one of the main reasons the forecast was revised down, warning that it might revise them down again if instability remains.
The chamber forecast a worse performance of private consumption and the external sector due to a slowdown in world trade as well as lower investments, which would explain the lower growth predicted for 2018.
The chamber said that exports would grow by 4.0% year-on-year in 2018, as opposed to the 6.0% previously predicted, imports would grow by 3.0%, down from the the 5.5% previously predicted, while investment would grow by 3.6% as opposed to the 4.0%.
The drop in forecasts is in line with those of the Spanish government, which predicted a 2.3% growth for 2018, below the 2.6% previously predicted.
Recommended Reading :
* Spanish economy could lose 27Bln over Catalan crisis
* Bank of Spain warns of possible growth slowdown due to Catalonia