Murcia San Javier Airport launches 2 new routes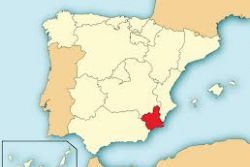 Murca's San Javier Airport has started the winter season with the launch of two new routes: Brussels-Charleroi, operated by TUIfly, and Leeds-Bradford, with Ryanair.
Flights to Brussels-Charleroi Airport with TUIfly, will operate twice per week (Monday and Friday, with one arrival and one departure).
This new route now brings the regions connections with Belgium to two (Brussels-Charleroi and Antwerp-Deurne), both operated by TUIfly.
Ryanair's new route from Murcia to Leeds-Bradford will operate on Tuesdays and Wednesdays.
San Javier Airport will now serve a total of 12 destinations up until the launch of the summer season, which begins March 25th :(London-Gatwick, London-Stansted, London-Luton, Manchester, East Midlands, Birmingham, Bristol, Leeds, Brussels-Charleroi, Antwerp, Dublin and Eindhoven.
A total o 1,440f aircraft are expected to be served over the winter season winter season, with some 255,000 passengers being processed - a 2.7% increase on the same period last year.
This news comes despite speculation that the facility looks increasing likely to close in the near future in favour of neighboring Corvera International Airport.
Recommended Reading :
* Murcia's San Javier Airport to close Corvera to open
* Murcia's Corvera Airport finally cleared for take off