Vodafone Spain offers 12-mth half-price contracts for ported clients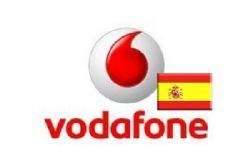 Vodafone Spain has announced a series of aggressive promotions, including half-price subscriptions to its Vodafone One convergent offer for 12 months to all Orange and Jazztel customers porting their number.
The half-price offer is applicable for 6 months to Yoigo, Masmovil and Euskaltel customers, while those coming from Movistar (Telefonica) will receive a 25% discount on the One S package for a year and 20% on One M subscriptions for 6 months.
Additional targeted offers include a 50% discount on a postpay mobile contract for 12 months for current Yoigo customers and 3 free months of the HBO+TV Total package to all those who sign up to Vodafone TV for the first time.
Recommended Reading :
* Vodafone Spain reveals I-Phone X pricing
* Vodafone Spain to charge for more call centre services