Orange Spain launches m-payment service for 12 to 17 year-olds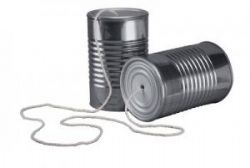 Orange Spain has announced the launch of a service designed to allow 12 to 17 year-olds to use their NFC-enabled smartphone to pay for goods and services both online and via contactless terminals at physical stores.
The 'Orange Cash Joven' service is available via the company's Orange Cash mobile wallet app, with parents and guardians who activate the feature able to add credit and keep track of all transactions via the app.
By way of a promotion, Orange is offering EUR 25 of extra credit in the form of a EUR 15 bonus with the first EUR 10 top up and a EUR 1 discount on the first 10 transactions.
Orange Cash was launched in Spain over two years ago and is currently used by over 150,000 people, said the operator in a statement.
Recommended Reading :
* Vodafone Spain offers 12 mth half-price contracts for ported clients
n