Spain's housing sales increase by 11 pct in Sept.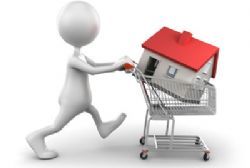 Spanish housing sales rose by 11% year on year in September, Spain's Statistical Office (INE) reported on Monday.
total of 38,610 operations were registered in the ninth month of the year, with sales of second-hand houses rising by 9.6% year-on-year to 31,557 purchases, representing 81.7% of the total.
Sales of new houses increased by 17.7% in September when compared with the same month of a year earlier to 7,053 purchases.
The INE reported that purchases of non-subsidized houses rose by 13.2% to 34,882 representing 90.3% of the total, while sales of subsidized houses dropped by 6.4% to 3,728 purchases.
The INE also reported that in the first 9 months of the year, housing sales increased by 13.6%
Spain's real estate sector suffered the consequences of the financial crisis with a housing bubble bursting in 2008, leading to a drop in prices and sales.
Recommended Reading :
* If you're not a resident in Spain what are your Mortgage options ?
* Significant increase in demand for property in Spain