Airline Passengers in Spain Grounded for Speaking Catalan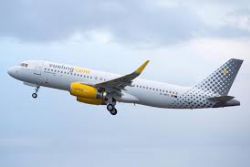 Two passengers of a Vueling Airlines flight from Menorca to Barcelona ended up grounded apparently for refusing to address the cabin crew in Spanish.
Two female residents of Menorca who boarded a Vueling Airlines flight to Barcelona ended up grounded apparently for attempting to talk with the plane's flight attendant in Catalan, according to Spanish online newspaper Publico.
"You have to speak to me in Spanish. Or do you not speak it?" the flight attendant told Margarita Camps Coll, 72, after the latter addressed her in Catalan.
Puigdemont Considers Spain Violates Democracy, Urges EU to Pressure Another passenger supported Camps' protests, arguing that cabin crew on a flight between Menorca and Barcelona should be able to understand Catalan, adding that the flight attendant "disrespected this client."
A second flight attendant then told both passengers that the captain wishes to talk to them outside of the plane. Upon disembarkation however the passengers were met by a couple of Spanish Civil Guard officers who told them they won't be able to take the flight because they disrespected a Vueling employee.
The captain refused to accept the passengers' apologies and the latter were prohibited from boarding the plane again.
"His treatment was authoritarian… They made us feel guilty for speaking our language," Camps said.
Recommended Reading :
* Over half of Spaniards want early national elections : Poll
* Only 1 in 7 Catalans see dispute with Madrid ending in Independence : Poll