US Judge upholds Spain's solar compensation appeal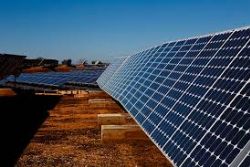 A New York federal judge on Monday granted the Spanish government's request to reverse the confirmation of a €128 million arbitral award to two foreign companies in a dispute with Spain over renewable energy subsidies, pointing to two recent Second Circuit decisions.
The case hinges on allegations that Spain had violated its international obligations to the companies by upending a series of subsidies aimed at encouraging investment in the renewable energy sector, several years after the companies sank more than €126 million into 3 solar plants.
Spain later withdrew subsidies, thereby making the venture unviable.
Recommended Reading :
* Spain appeals court award of EU128 Mln solar compensation
* Spain ordered to compensate wronged solar investors