New routes launched Bristol -Valencia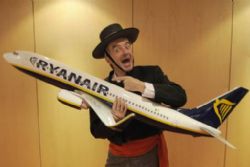 Arguably Europe's most controversial Airline, Ryanair yesterday launched a new route between Bristol and Valencia, which is scheduled to run twice per week as part of its summer 2018 schedule.
Flights are due to start from March next year.
Never ones to miss a marketing opportunity, in order to 'celebrate the launch the new route', Ryanair have released the sale of limited number of seat from £29.99 when booked before midnight on Monday 20th November.
Recommended Reading :
* Number of Spain flights axed at Birmingham Airport
* Ryanair cancels further 18,000 flights