Orange Spain enhances 4K offer with new channel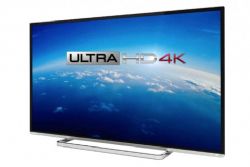 Orange Spain has further increased the 4K content available via its TV offer with the launch of a new channel dedicated to the world of flamenco music. The operator's 'All Flamenco' channel is available via the 'Orange TV Cine y Series' package on channel 54 of the Orange TV dial and can be accessed via smartphones, tablets, PCs, smart TVs, Android TVs and Chromecast devices.
Earlier this year the company launched its new 4K UHD set-top box, allowing subscribers to access 4K content and channels such as Futbol 4K, Canal Cocina 4K and Odisea 4K as well as a number of the most popular series from Netflix and films from Wuaki.
The company had 593,000 customers subscribing to its Orange TV at the end of September, up 29.6 percent year on year.
Recommended Reading :
* Sky plans to launch streaming content service in Spain this year
* Public Television costs Spaniards just EU39 a year, but audiences are falling