Spain to Tax Transactions From Online Trading Platforms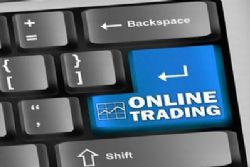 Online Marketplaces, such as EBay, have received unwelcome news from the Spanish tax authority, with the announcement that a tax of 4.0% will be levied on transactions between private sellers.
The tax - known as Impuesto sobre Transmisiones Patrimoniales (ITP)- applies to transactions such as buying homes or used cars and is payable to the local government by the seller, according to Spanish legal network iAbogados.
The Hacienda have now deemed it payable when these purchases are made through (or on) digital marketplaces.
Spanish newspaper El Espanol analyzed many such platforms and found that only Wallapop states in its terms and conditions that any such transaction would be subject to ITP, noting that users must "completely indemnify" Wallapop of responsibility should they fail to meet this obligation.
None of the other leading platforms, including Facebook Marketplace, Vibbo, or Amazon, explicitly refers to the tax.
Wallapop co-founder and CEO Agus Gomez tweeted that this new Tax is a "grave penalty on sustainable consumption, but … we work together for the common good."
This now poses the question of how this will effect the relationship between platforms and users.
Providing the tax remains the responsibility of the private seller the platforms can simply notify users of their obligations and simply leave the Treasury to identify and then tax the millions of small transactions taking place each day.
If the Treasury decides the platforms themselves are responsible for the actions of their users, they will have to include the tax part within their fees, or find some other way to keep the Hacienda placated.
There is a precedent for this with the Government of Barcelona fining Airbnb for advertising unlicensed properties – basically placing responsibility for the content of their site with the platform.
However, when many transactions take place outside the platform, in cash - such as with Wallop of Vibbo - this leaves the transaction untraceable.
Does this herald the end of many such online platforms, or will they be required to evolve to the extend where transaction need to be fully traceable by the state ?
Recommended Reading :
* Spain approves new digital copy tax
* 88% of all downloads in Spain "Illegal"