Spain's Economy to Count the Cost If Catalan Crisis Continues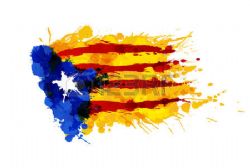 Spain's economy is going to pay a price for Catalonia's bid for independence.
While PM Mariano Rajoy has stepped in to take over the region, upcoming Catalan elections could prove another flashpoint for the independence movement. For Oxford Economics, that means lingering uncertainty, posing a risk to sentiment, share prices and bonds.
In their worst-case scenario, Spain's expansion would be weaker and the economy would be EU17 Bln smaller in 2019 than would otherwise have been the case. That "adverse" view – not Oxford's central projection – assumes a permanent increase in bond yields of 50 basis points and a 10% decline in stocks in 2018 and 2019 compared with its baseline scenario.
"The economic impact of the Catalan independence crisis is still unknown, but the increased political tensions have already caused uncertainty to surge to the highest levels in over a decade," Senior Eurozone Economist Angel Talavera said.
The Catalan crisis erupted on Oct. 1 when the former regional government held an illegal referendum on independence that it claimed as a mandate to declare independence from Spain. Rajoy responded by invoking constitutional powers to disband Catalonia's government, dissolve its parliament and call regional elections for Dec. 21.
As hundreds of companies, led by CaixaBank SA, move their legal headquarters out of the area, Economy Minister Luis de Guindos has warned that the crisis is taking its toll on both the Catalan and Spanish economies. Spain's benchmark IBEX 35 stock index has dropped about 3.5% since the end of September while the spread on 10-year Spanish debt over German bonds is little changed.
Oxford's analysis also takes account of a so-called economic policy uncertainty index, which measures the number of news articles that contains the word "uncertainty" and related terms in Spain's main newspapers as a gauge for political risk. It exceeded levels seen in 2016, when Spain was struggling to form a government, and household and business confidence will suffer if levels remain high, according to Talavera.
Even so, his base case is still for the economic impact of the Catalan crisis to be limited, with growth of 2.6% next year and 2.4% in 2019. His adverse scenario of prolonged tensions in Catalonia would see a weaker expansion of 1.5% next year and then 2.0%.
Recommended Reading :
* 6 Eurozone states risk EU budget rule breach in 2018
* Catalan crisis puts paid to Barcelona bid to host EU Medicines Agency