Spain on target to meet 30Mbps broadband for all by 2020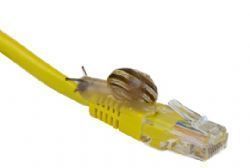 Spain remains on target to meet the goals of the European Digital Agenda to bring 30 Mbps broadband to all Spaniards and 100 Mbps broadband to 50 percent of households by 2020, according to the country's Minister of Energy, Tourism and the Digital Agenda, Alvaro Nadal.
"Spain will meet the objectives of the European Digital Agenda," Nadal told EFE, adding that "internet access has increased from 66% in 2011 to 88%in 2016."
Increased private investment from Telefonica, Vodafone, Orange and Masmovil has led to Spain creating Europe's largest fibre to the home (FTTH) network, with over 25 million installed accesses compared to just 1.6 million in 2012. The country also had a total of 6.06 million active FTTH connections at the end of September according to communications regulator CNMC, well ahead of European rivals.
However, Tenerife senator Olivia Delgado cautioned that 10.26% of the Spanish population still lacks internet at a minimum of 10 Mbps, rising to between 20% to 40% in 8 provinces, including La Coruna and Santa Cruz de Tenerife.
There area also more than 600,000 households with internet access speeds below 2 Mbps and more than 5 million people without any internet connection whatsoever, said the report.
Recommended Reading :
* Netflix hits 1 Mln users in Spain
* Orange Spain extends 500 mbps fibre option