Spain judge to decide fate of jailed Catalans on Monday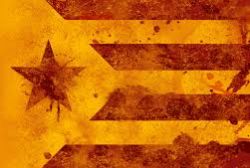 Spainís Supreme Court judge will decide on Monday whether to release jailed Catalan cabinet members currently in custody after being accused of sedition, rebellion and misuse of public funds, judicial sources said.
Eight former Catalan cabinet members have requested their release ahead of a regional election Dec. 21 in the wake of an illegal independence vote in October.
Pro-independence parties claim the election is a de facto vote on whether the region should continue to push for secession from Spain.
Recommended Reading :
* Spanish Economy could lose EU27 Bln over Catalan crisis, warns Bank of Spain
* Spain aims to avoid economic damage to Catalonia through direct rule