Spain Declares Disinformation Campaigns as Threat to National Security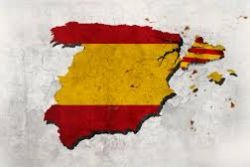 Spain has declared cyber disinformation campaigns as a threat to its national security in the new strategy as Madrid earlier said that it has become a victim of cyberattacks spread via social networks during the Catalonia's independence crisis, the cabinet said on Friday.
"Use of cyberspace as a mean to commit illegal activities, disinformation acts, propaganda, the funding of terrorism and the actions of organized crime, among others, undermines national security, increasing complexity and uncertainty, and also jeopardize the privacy of citizens," the cabinet's new security strategy read.
'Incredibly Damaging': US Cyber Security Ranks Vacant After Massive Hacks At the same time, the strategy does not mention Catalonia directly, although it noted that any political project has the right to exist in the country "if it is done in compliance with law, rights and freedoms of all citizens."
In November, Spanish Foreign Minister Alfonso Dastis said that there was suspicious traffic from networks whose distribution points are located in Russia and in Venezuela. Prime Minister of Spain Mariano Rajoy has also said that a large number of fake news against Spain came from Russia. At the same time, the Spanish authorities say that they have no information about the Russian government's being behind this.
Moscow called on Madrid to present solid facts proving Russia's interference in the situation around Catalonia. According to Foreign Ministry Spokesperson Maria Zakharova, remarks by Dastis saying that Russia allegedly seeks to weaken Spain are particularly dismaying. Dastis then added that the situation with the suspicious traffic would provoke no crisis in relations between the countries.The Russian authorities, including Russian President Vladimir Putin, have repeatedly said that the situation in Catalonia is an internal affair of Spain.
Recommended Reading :
* Spanish Economy could lose EU27 Bln over Catalan crisis, warns Bank of Spain
* Spain aims to avoid economic damage to Catalonia through direct rule