Spain adds 180,000 Fibreoptic connections in October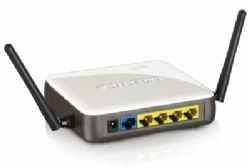 Spain added a total of 179,877 fibre to the home (FTTH) lines in October to increase the number of active connections to over 6.2 million at the end of the month, according to the latest data from communications regulator CNMC.
The 1.7 million rise in FTTH lines over the past year more than offset the 1.2 million fall in DSL connections, with the latter totalling 5.4 million, said the watchdog. There are now over 800,000 more FTTH than DSL lines after the former surpassed the latter in July. HFC lines increased by 10,754 in October to 2.6 million, flat year on year, bringing the fixed broadband total to 14.24 million at the end of the month.
The MasMovil group led the monthly net fixed broadband gains for the ninth consecutive month in October, adding 47,200 lines to reach 2.93 percent of the market, with Vodafone also posting a net gain of 45,000 to reach 23.41 percent. Orange and Movistar (Telefonica) shed 3,100 and 14,000 net lines respectively in October but remain market leaders with 27.92 and 41.38 percent of the fixed broadband market respectively.
Recommended Reading :
* Netflix hits 1 Mln users in Spain
* Orange Spain extends 500 mbps fibre option