Spain ports 612,000 mobile lines in October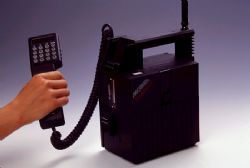 The Masmovil group again accounted for nearly 10 percent of Spain's mobile portability gains in October, a month that saw a total of 612,000 changes of operator, the highest monthly rate since January 2014. The latest figures from regulator CNMC revealed that Masmovil's brands gained a total of 53,827 lines in October, with the country's MVNOs also having a positive month and attracting a combined total of 11,059 lines.
However, Spain's mobile network operators (MNOs) all posted losses from number porting in October, led by Orange with net losses of 30,450, followed by Vodafone with a negative figure of 26,760 and Movistar (Telefonica) with 7,670 net losses.
There were a total of 41,892 new lines added in the month, increasing the number of active mobile lines to 51.91 million on 31 October, up 1.1 percent year on year, with a 154,214 monthly rise in postpay lines offsetting a 112,322 fall in prepay connections, said the CNMC.
Recommended Reading :
* Netflix hits 1 Mln users in Spain
* Orange Spain extends 500 mbps fibre option