Spanish payphone maintenance costs surge to EUR 2 mln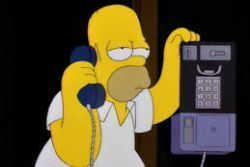 Spainís communications regulator CNMC has announced that the cost of maintaining the countryís public payphones surged to EUR 2.07 million in 2015, compared to EUR 1.33 million in 2014 and just EUR 400,000 in 2012.
The surging costs are attributed to the need to uninstall booths that donít meet current regulations as well as the general reduction in margins due to their declining use. Under its universal service obligations, Telefonica is currently obliged to ensure that a sufficient number of payphones are available in public areas.
The levels are at least one public payphone per 3,000 inhabitants in each town of 1,000 or more and one cabin in all municipalities of less than 1,000 inhabitants. There were 25,820 payphones in Spain in 2015, down from the 100,000 in the country in 2000.
The CNMC last year published a report proposing to remove universal service obligations for public payphones in view of decreasing demand for the booths in the era of mobile telephony and the increased cost of their provision. The Spanish government subsequently decided that Telefonica would have to continue to provide universal telecom services for one year, starting 01 January 2017, after no operators applied in the corresponding tender.
Recommended Reading :
* Spain ports 612,000 mobile lines in October
* Orange Spain extends 500mbps fibre option