Spain to revise 2018 economic forecast to above 2.5%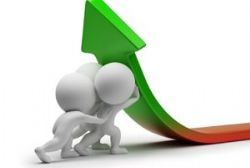 Spain will raise its economic growth forecast for this year to at least above 2.5% from a current prediction of 2.3%, the Economy Minister Luis de Guindos said on Tuesday.
"The projections that will accompany the next budget will include for sure a revision upwards of the growth rate ... the scenario is a growth rate clearly above 2.5 pct," de Guindos said during a conference to mark Spain Investor Day.
Spain cut this year's growth prediction in the midst of a political crisis in the wealthy region of Catalonia in October, though the government has said that, if the problem was resolved, the forecast would be increased.
Recommended Reading :
* Catalan crisis 'probably cost Spain around 1Bln Euros'
* Spain among worst performers in Europe on income equality : EU report