Spain's GDP grew by 3.1 pct in 2017: PM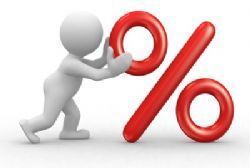 Spain's gross domestic product (GDP) grew by 3.1% in 2017, Spanish PM Mariano Rajoy said on Tuesday.
Rajoy made this statement at an event drawing international investors gathered to learn about the situation of a group of stock-listed companies.
Rajoy said to he was committed to reforming the country and stated that the Spanish economy was growing steadily and in a sustainable way, highlighting at the same time that a total of 611,000 new jobs were created in 2017.
He emphasized that the Spanish economy was competitive, a fact that helps to consolidate the country's economic recovery after being hit by recession as a consequence of the financial crisis of 2008.
Rajoy said that Spain had positive economic perspectives in the medium term and assured that the country could grow by 2.5% as an average until 2020.
Spanish Minister of Economy, Industry and Competitiveness Luis de Guindos said at the event that the Spanish government would revise up the country's economic forecast for 2018, which would be above 2.5% of GDP growth.
Recommended Reading :
* Spain to revise 2018 economic forecast to above 2.5%
* Spain among worst performers in Europe on income equality : EU report