Spain predicts 9.2% economic decline in 2020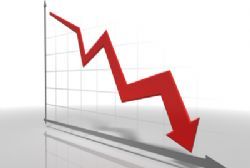 Spainís government expects the economy to shrink by 9.2% in 2020, due to the impact of the coronavirus outbreak.
Following this yearís contraction, Madrid expects the economy to rebound in 2021, with 6.8% growth, Economy Minister Nadia Calvino said in a press conference, in which she announced the annual economic outlook the government sent Thursday to European Union officials in Brussels.
Lockdown Fallout
The governmentís forecast for 2020 is in line with the central scenario presented April 20 by the Bank of Spain in its outlook.