Murcia's Corvera airport may never open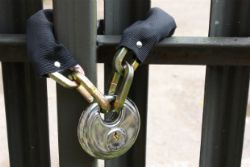 Despite claims by the Minster of Development for the Murcia Regional Government that the new Corvera airport should attract over 3 Million passengers per year, Spain's track record with opening new airports could lead many regional politicians red-faced.
There is still a possibility that, even though work is almost complete, the new Corvera airport in Murcia will never open. The regional government insisted work should go ahead although the airport is within 19 miles of the San Javier airport and 80 miles from Alicante airport, which is Spain's sixth biggest airport.
Out of Spain's 48 regional commercial airports (soon to be 49), only 11 of them actually make a profit.
Ciudad Real was built just three years ago as as a second airport for Madrid, even though it is located 118 miles outside the city. It serves just 100,000 passengers a year, and staff work three months on and three months off. Like the new Corvera airport, it too was forecast to welcome almost 3 million passengers every year.
Huescar airport in Northern Spain opened a year earlier, and was intended to be used by hundreds of thousands of holiday makers coming to the nearby ski-slopes every year. But at less than 45 miles away from the nearby Zaragoza airport, it remains all but deserted with months remaining between many commercial flights.
The one thing that could save the new airport at Corvera is the Paramount theme park, set to open in 2015. The 158 hectare complex is expected to attract holidaymakers and business delegates alike with its impressive range of facilities, including a 3'000 seat conference centre and an open-air auditorium to accommodate 15,000 people.
The only question remains : will visitors to the complex favour the new airport over and above the well established Alicante airport and, can the new airport survive the three years between its opening date later this year and the opening of the theme park ? - If not Spain could have yet another Ghost airport on it's hands.