Murcia prepares for property boom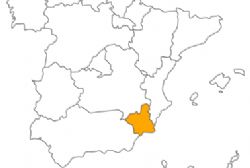 Overseas buyers are being increasingly attracted Murcia, speculating that property values will increase considerably following the opening of both the new Paramount Theme Park and nearby Corvera airport.
The airport is scheduled to open in the spring of 2012, whilst the theme park - which will overtake PortAventura and EuroDisney to be the largest in Europe - has already brought it's original opening date of 2015 forward by 1 year.
The region of Murcia was perhaps the biggest victim in the property crash of 2008, having a glut of unsold properties both on Coastal urbanisations and on the various Polaris World resorts. As a result prices are still comparatively low, but every indication is that they will not remain so for long and prices are expected to climb as investors waken up to the potential of the area.
Equally so, rental yields in the region are expected to increase considerably.
Some investors have even bigger plans, and are using the low prices to purchase distressed properties directly for the banks at huge discounts. The Banks already hold a significant portfolio of properties in the region and recent changes to banking regulations means that they are likely to do everything possible in extending mortgages to buyers of multiple properties.