Mobile Phone Lines Increase Whilst Fixed Lines Fall in July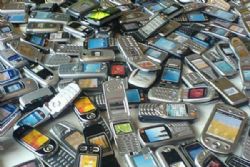 Over the course of July, Spain contacted an additional 466,010 mobile phone lines - the largest increase since January 2008 - bringing the total number of mobile phone lines in the country to 55.73 million users. This represents an increase of 4.8% when compare to the same period last year, according to the monthly report by Spanish regulator CMT.
During July Yoigo grew business by 104,610 new users, Orange added 90,170 users, Vodafone added 70,780 users, and Movistar added 34,020 users.
An estimated 482,407 mobile phone numbers were 'ported' between networks in July - an increase of 19.9% on the same period last year, as consumers shop around for the best deals to be had.
The overall loser was Movistar, losing a total of 79'110 clients in July, with Yoigo growing business by porting 38'833 users, Orange 17'652 users, and Vodafone 11'668 users.
The growth in Mobile phone lines seems to have been at the expense of fixed-line connections, with contracts falling by 64,693, to 19.44 million lines at the end of July.
Whilst this growth trend continues, it has largely been apportioned to advancements within the handheld technologies sector, most notably Smart Phones.
This encouraging data has highlighted the global trend towards more mobile/wireless equipment and may be a sign of the times as more and more consumers opt for mobile over fixed lines.
However some mobile operators have been slammed by industry watch dogs for taking advantage of the trend and charging excessive prices for internet access via a mobile device and not investing in upgrading their systems.
Spain is amongst the most expensive places for an internet connection within Europe, especially mobile internet, whilst technological developments have been amongst the slowest in the Eurozone.