Paramount Murcia Theme Park 'Is Viable'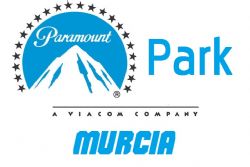 Monday's meeting in LA to discuss the feasibility of Murcia's Paramount theme park has concluded that the park is "viable". Jesus Samper, the businessman who has been responsible for driving the project forward, will now meet with the Executive Vice President of Paramount, Michael Bartok, over the next few days, where the finer details of the feasibility report will be analyzed before the official launch of the project in Madrid on October 4th.
The feasibility study included an assessment of current and future hotel capacity in the region, with 15'000 being quoted as an initial figure; tourism plans; the availability of golf courses; cruise ship traffic in Cartagena; and perhaps most importantly of all, the Murcia region's new Corvera international airport, which will be completed in 2012 and ahead of the park's scheduled opening in 2014.
Both the regional government of Murcia and Paramount Executives agree that the location for the new theme park at Alhama de Murcia would not have been chosen without the opening of Corvera airports, given that the region's only other airport - San Javier - is unable to handle in excess of 4 million passengers per year.
San Javier increased it's capacity to 2 Million passengers per year in 2007, but does not have the infrastructure to sustain further growth.
Equally so, a report yesterday revealed how passenger numbers have fallen over the last 3 years and the airport handled just 1.3 Million Passengers for 2010. This news, together with the fact that San Javier looks likely to lose traffic to Corvera, just 19km away, has prompted officials to discus the closure of the airport.
Click HERE to read this recent news report.
Part of the Park's feasibility study has focussed on the importance of attracting visitors all year round, and the climate of the region, together with the focus on attracting business delegates as well as tourists have been thought through to address that issue.
Port Aventura is currently Paramount's main competition in Spain, who last year attracted 3.2 Million visitors, although still a decrease of 3% on 2009.
The Paramount Murcia concept is now 18 months old, and both opening dates and projected visitor numbers, profitability figures and opening dates have changed often. Latest projections put doors opening in 2014, with 4.5 Million yearly visitors and the park being profitable within 2 years.
By comparison Disneyland Paris attracts an average of 10 million people per year, however that comes after being open for twenty years of operation and having expanded on their original site.
Click here to read further news relating to Murcia's Paramount Pictures Theme Park