Director of Castellon Airport Paid More than Zapatero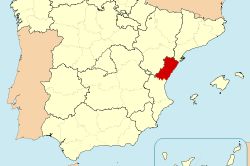 The Director responsible for the operation of Castellón airport, which was officially opened last March by Carlos Fabra and Francisco Camps, is being paid more than the Spanish Prime Minister, it has been revealed.
The Esquerra Unida political party has announced that Juan García-Salas is being paid 84,000 € a year, while Zapatero is paid 78,184 €.
The deputy of the EUPV, Marina Albiol, has said that it is scandalous, especially as the country is struggling with an economic crisis and when many Spaniards are struggling to make ends meet, and even more so when you take into consideration that the airport in Castellón is still not operational.
The Chairman of Aerocas, the company which promoted the Castellón Airport, is none other than the ex President of the Castellón Diputacion, Carlos Fabra, who opened the facility in March 2011.
The Regional Government of Valencia reports that the first plane is scheduled to arrive at the airport in the spring of 2012.